Magic The Gathering - King's Coronation Edition
Having some fun with images from the King's Coronation and Magic The Gathering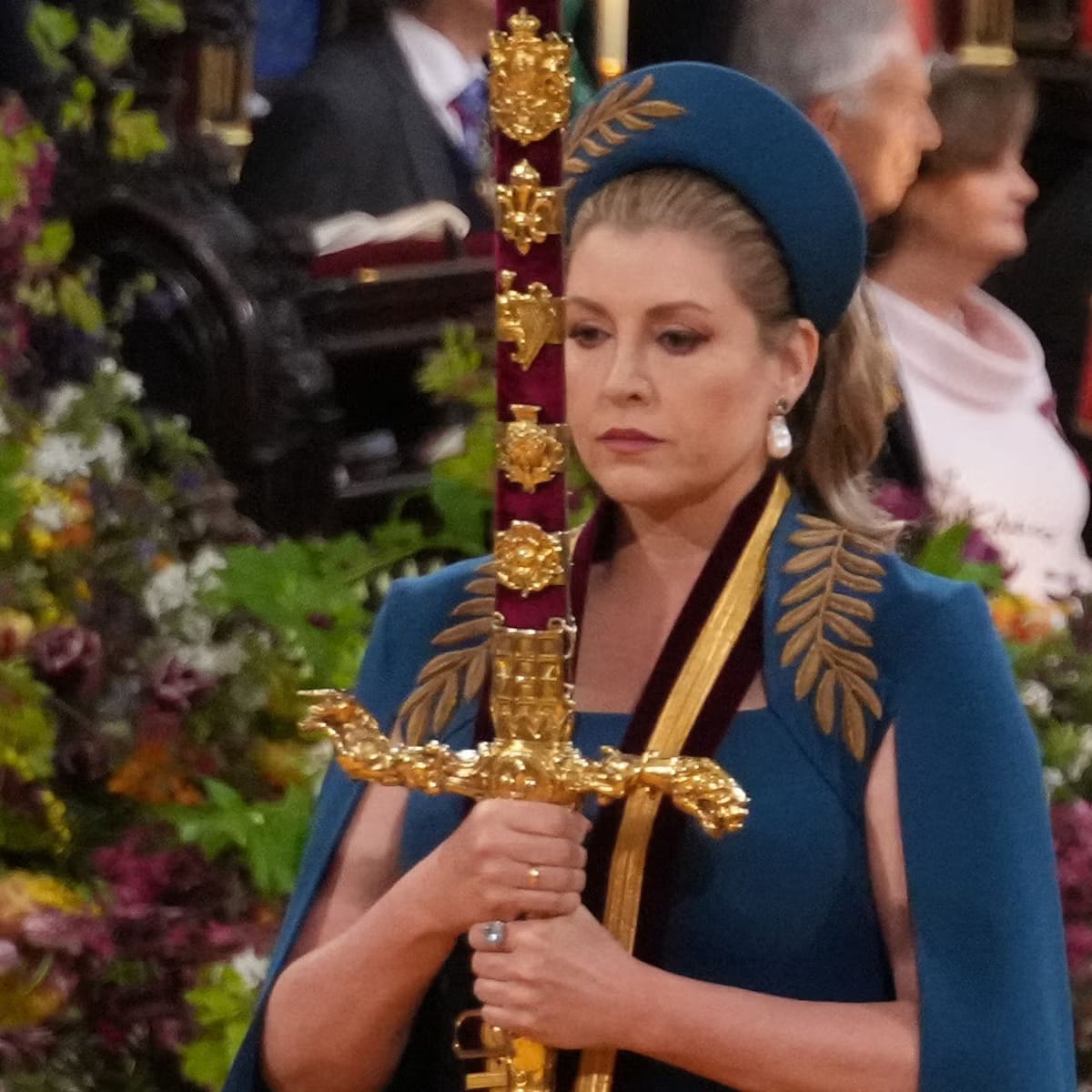 Watching some of the footage and photos from the Coronation made me think of an opportunity to combine Magic The Gathering with some regal pomp.
1. Royal Armoury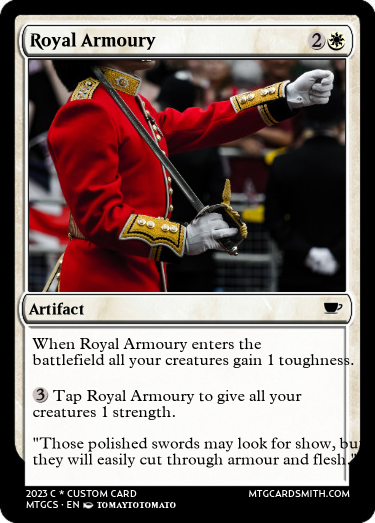 2. Penny Mordaunt - Regal Swordmaiden
3. Royal Sceptre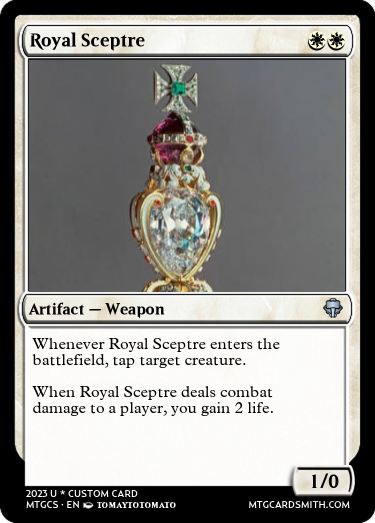 4. Coronation Crown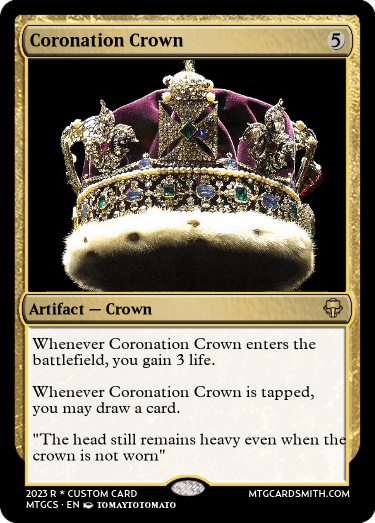 5. Preparation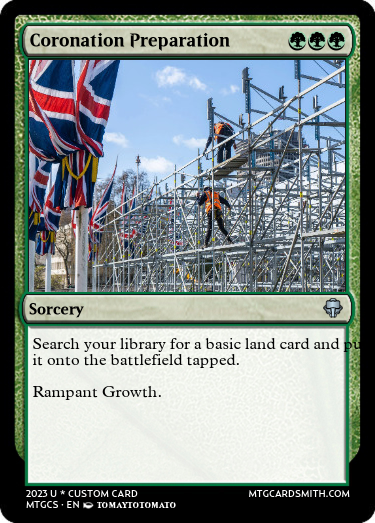 6. Royal Party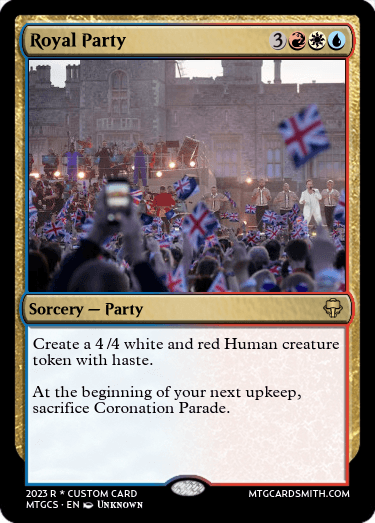 7. Protestor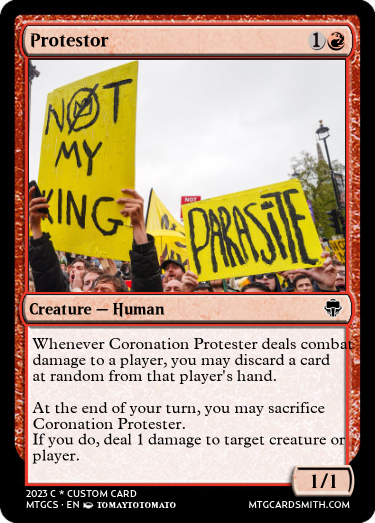 8. Returning Son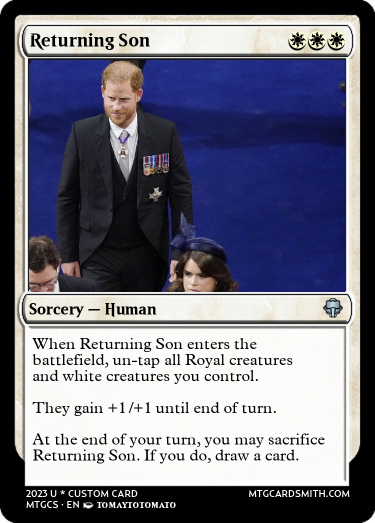 This card represents Harry's return to the coronation of his father, King Charles III. It is a powerful card that can help you turn the tide of battle, but it comes at a price. If you sacrifice Returning Son, you can draw a card, but you will lose its valuable effects.