Sweden
On the train from Denmark to Sweden for my Scandinavian trip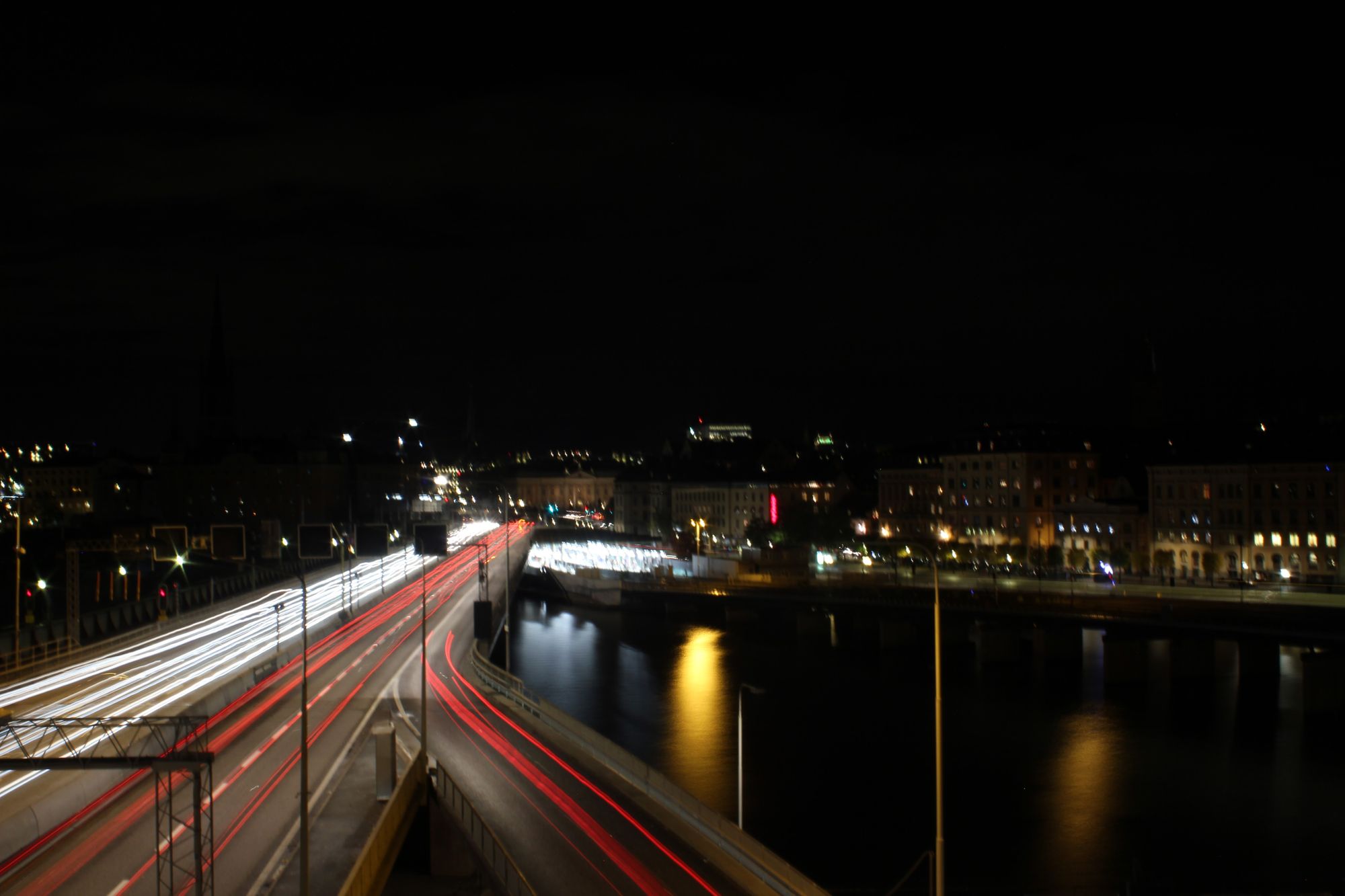 A three and a half hour train journey from Copenhagen brought me to Sweden's capital. Walking outside the station there was a noticeable difference in temperature (on with the fleece!). I was staying in Gamla Stan which is the oldest part of the city and the first colonised island. The story behind the establishment on Gamla Stan begins with the settlers floating a hollowed tree full of silver down the Swedish archipelago. Wherever the log touched land, would become the chosen site of Stockholm which literally means, "Tree home". Unsurprisingly you will find the Royal Palace, Courthouse and many other historic buildings. Gamla Stan is also the tourist hotspot with a lot of pricey restaurants and bars.
Hostel Castanea was located off the main high street, I was staying in a 16 bed dorm. There was an abundance of people coming and going each day, so there was there was always someone to chat to in the evenings. The kitchen was well equipped and with a local supermarket close by you can cook in, allowing you to save some cash from eating out. Rather randomly though someone stole my towel on the last day. For what reason I do not know as it had been used for seven days, perhaps I had made an impression on someone, who then wanted to take a memento of me....
Like in Copenhagen, there was a free walking tour in Stockholm that has two parts covering the city; the morning one covering the modern district, and an afternoon tour that shows you around the Soder Malm (hipster part). Once again it was another Aussie who was conducting the tours; it will be interesting to see if this trend persists for any subsequent city tours I take. These free walking tours are great for getting your bearings of Stockholm or other cities. With the additional benefit of being given local knowledge and of course meeting other fellow travellers.
Do:
I only visited two museums; the Fotografiska and the Nobel museum. Both of which are great if those subjects interest you, otherwise they are a bit pricey as a place just to visit. If you enjoy photography like myself, then you will find an abundance of interesting things to photograph in Stockholm; especially around the waterfront. The Rock Bar on Gamla Stan is very relaxed with a night club underneath, I just so happened to go there the same time Cannibal Corpse was touring in Stockholm.
Eat:
Swedish rye bread, om nom nom!
Meatballs with pickled cucumber and mayo.
Under Kastanjens - expensive but worth it!
Other:
The word "Gift" means marriage in Swedish, but its alternative meaning is, "to poison someone".....
"Du ar fine", means you look nice, if you want to try your luck in a bar in Stockholm.